Visiting Berlin for Linuxtag 2010 was nice 🙂
I did a talk about Ruby on Rails in the openSUSE.org infrastructure (german) (slides) which showed how we use rails and which experiences we have with rails and related tools in the openSUSE.org infrastructure.
On our booth we released the Build Service 2.0 last friday, and did a workshop helping people to install their own buildservice instance. I prepared an appliance in SUSE Studio for that, that reduces the effort of running your own buildservice instance to booting a live cd or a vmware image.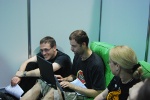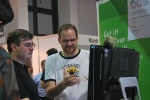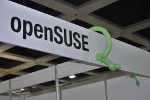 On our booth and all around the hall the openSUSE balloon clown was in action and created nice geekos for the audience!